Santi Valentino Day (Saint Valentine's Day), 2009
»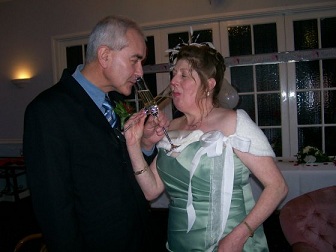 Wedding of Raymond & Marie: St.Valentine's Day, 2009. Other pictures taken by the groom and bride's families, e.g., the groom's adult-sons to his previous marriage. He did not have a "best man", he had "best men"; his sons.
Commentaires
Ajouter un commentaire
S'il vous plaît connectez-vous pour pouvoir ajouter des commentaires !